Archive for April, 2012
Apr 29, 2012 in You Think So
All previous and current product and service posts can be found on News Blog
Apr 11, 2012 in Trayvon Martin, You Think So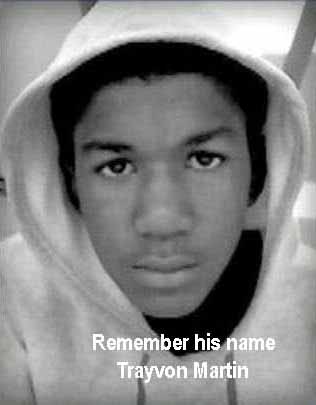 In the matter of the murder of Trayvon Martin…
We're talking about the Stand Your Ground Law; the new personal protection law that's sweeping the nation.
Not to be confused with the Castle Doctrine…this law is the right to use lethal force to protect your personal space…Stand Your Ground, unlike the Castle Doctrine which provides the right to kill intruders in your domicile, residence or "castle"…goes with you where ever you go…like a right to personal protection bubble.
The law means any shooter is justified in killing, what would normally be called murdering, simply because the shooter "feels" threatened or endangered
–There is no need for any actual threat or endangerment–all that is necessary is the shooter feel, or perceive that they are threatened!
The New Could've, Might've Law ….sanctions killing anyone You don't like in Your neighborhood.
All You have to do is feel afraid. (more…)